Been a while, huh? Lots going on! Next week we will start the Doll Days! Skirt Challenge (and your chance to get a free doll clothes pattern)! I'm very excited to see everyone's skirts!
I've been designing a lot lately and thought it would be fun to offer a free bonus pattern for Doll Days! Sew an Everyday Wardrobe–to be given to all those who sew a skirt for the challenge. So here it is: Side Tie Top for American Girl dolls, and other similar 18″ dolls.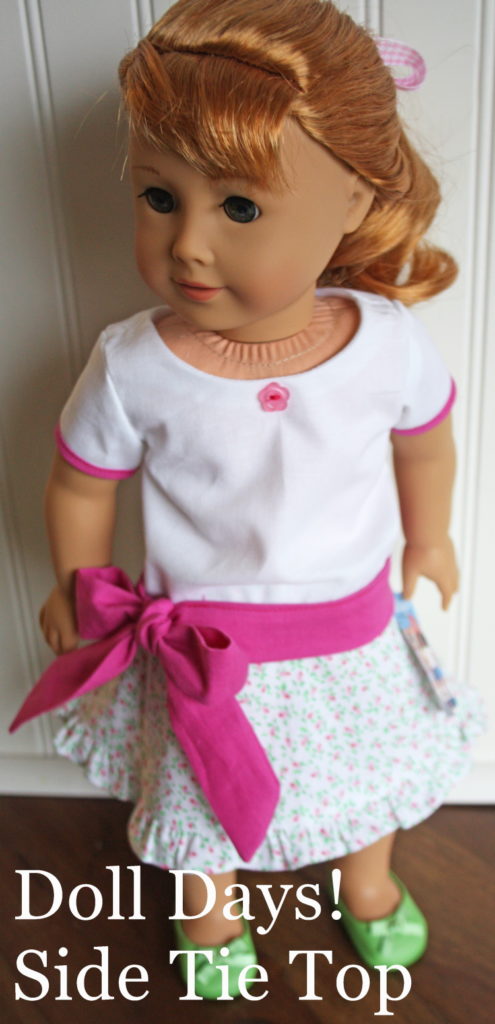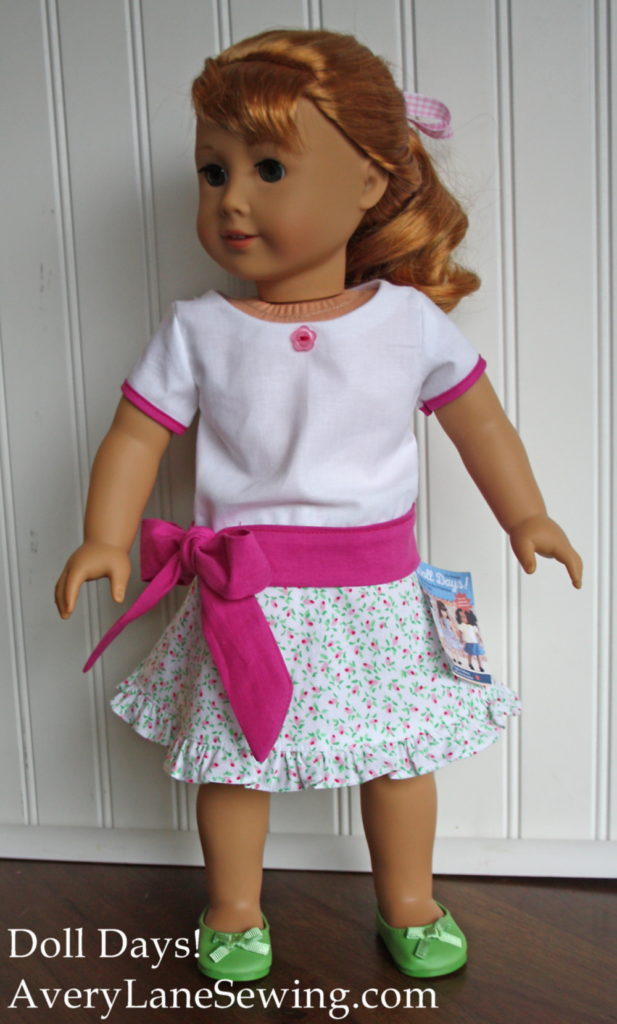 Our sponsor for the challenge is Dear Stella –I absolutely love Dear Stella fabrics! I use them all the time for my doll clothes. Dear Stella has generously offered 3 fabric bundles for 3 winners of the challenge. The fabrics will be from their new collection Fresh Dew (by designer Paula & Waffle)–gorgeous collection. The bundles will include 5-half yard cuts of fabrics! Pictures to come next week when I formally announce the beginning of the challenge, which will run through May 21.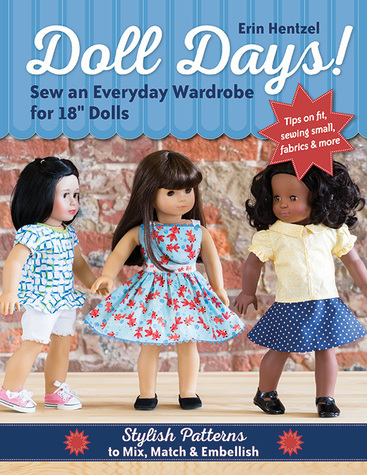 Here's the basic idea for the skirt challenge:
Sew a skirt using the Classic Skirt pattern from Doll Days! Sew an Everyday Wardrobe 18″ Dolls -you can sew view A, B, or C–or even get creative and embellish away!!

View B-Classic Hem View A -Scallop HemView C-Ruffle Hem (shown above with Side Tie Top)

Share your skirt with us in the Avery Lane Patterns Sewing Group on Facebook (here's a link to the group)
Each participant will receive the free bonus pattern for Doll Days– Side Tie Top shown above.
After May 21, members of the Avery Lane Patterns Sewing Group on Facebook will vote for their favorite skirt.
1st & 2nd Place: The 2 skirts with the most votes win a Dear Stella fabric bundle each.
Wild Card: All skirt entries will receive a number and one will be chosen using Random.org and that random winner will also receive a Dear Stella fabric bundle.
Sounds like fun, right? No need to wait–get the cutting table cleared off and get stitching! Just wait to share your creation until the challenge officially starts.