I've been sewing and designing  a lot in the studio this month. I finished several doll pieces for my friends at Andover fabrics for their booth at the Fall 2016 International Quilt Market. I was working up until the deadline, so I didn't take proper photos of all the things I made for them. Luckily,  I did take some of my American Girl dolls wearing the clothes I made for them.
My new Laura Dress pattern is shown here in Andover's latest Little House on the Prairie collection. I must say this fabric not only suits the pattern and doll clothes generally, but it has the softest hand ever! I love working with it.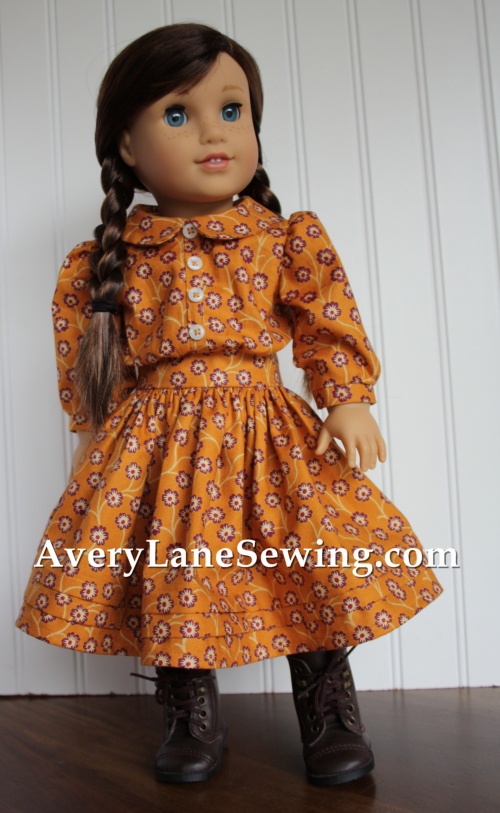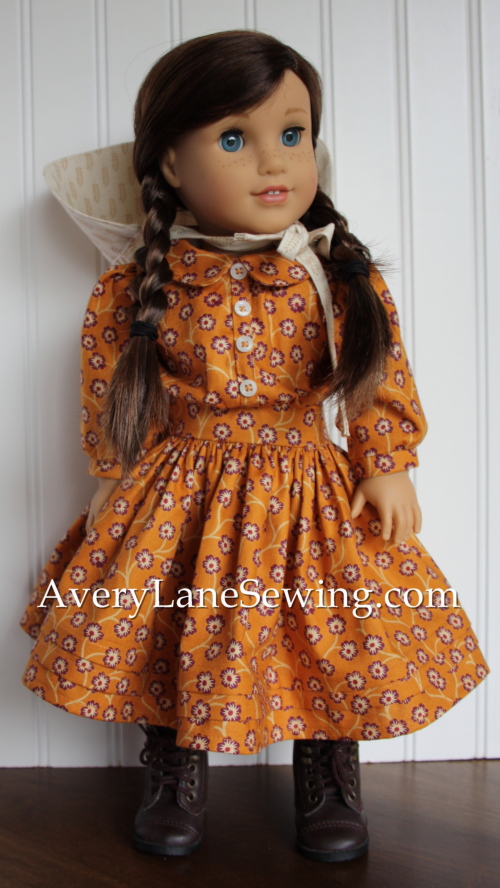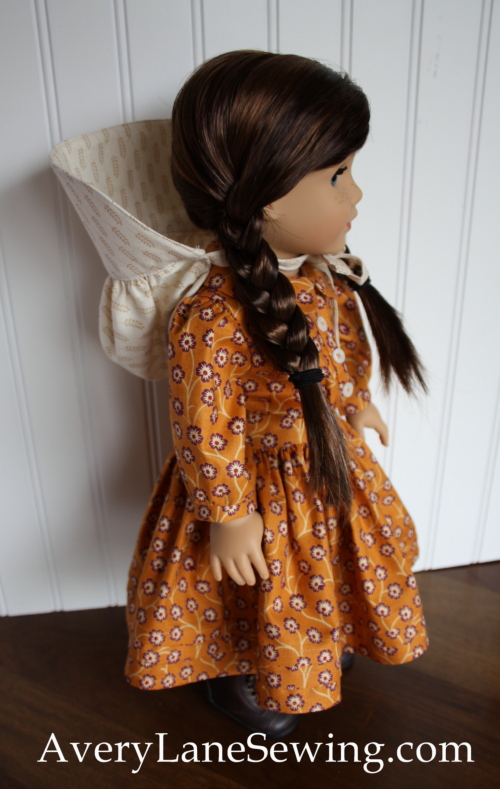 I also made a Vintage Party Dress from my new doll clothes pattern book, Doll Days!, for them. I absolutely love this fabric on my daughter's American Girl Doll. It's such a winning combination: the fabric design, the colors with her sweet face and light red hair.  Swoon!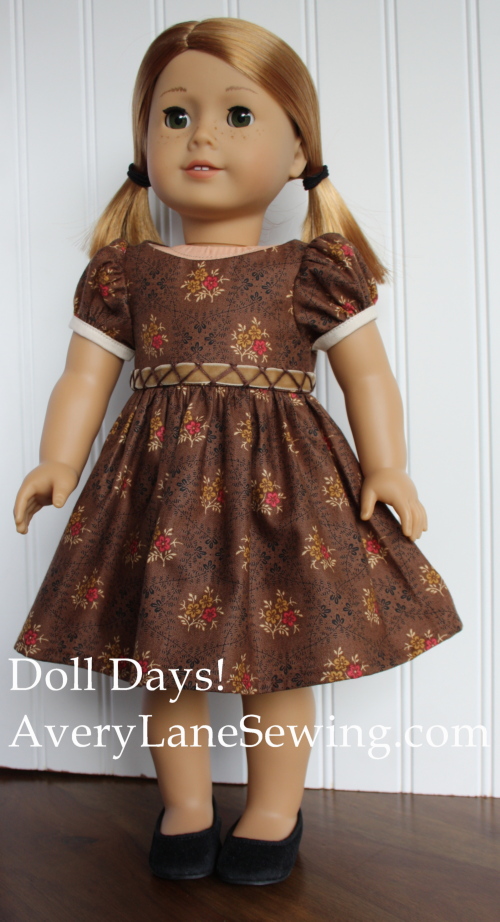 So perfect for fall.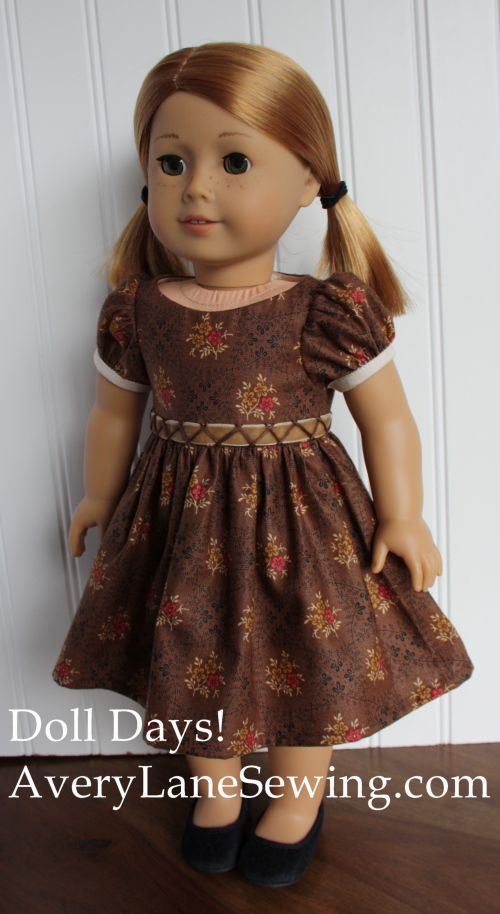 Here's a close-up of the hand sewn details. I love the look of hand embroidery-don't you? I sewed the velvet ribbon on using the herringbone stitch for a little something special ♥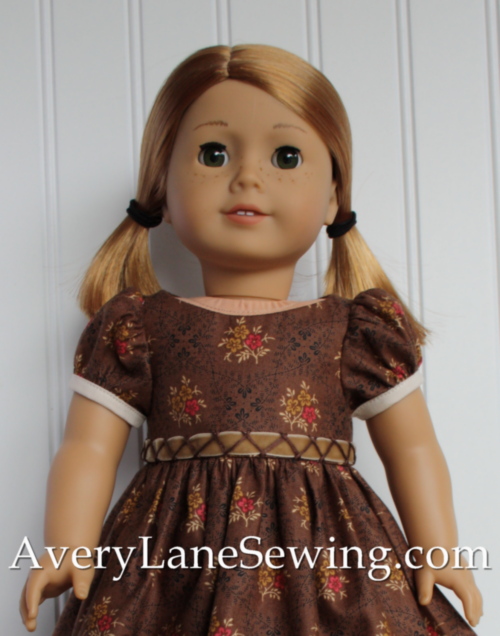 If you are attending the Fall Quilt Market in Houston, I hope you'll stop by the Andover booth (#1626, #1726) and see my doll dresses and doll quilts in person. Please tag me if you share online…I'm not able to go this time, as my daughter needed me to stay close to home.
Instagram @AveryLaneSewing
Twitter @AveryLaneDesign