First off it needs to be stated that judging this 18 inch Doll Dress Design contest was difficult! Many judges said they were having a hard time choosing!  In the end it was extremely close. Thank you to all the dress designers that entered.  It was amazing to see all the possibilities with just one pattern: Vintage Party Dress from Doll Days!. In fact, a young judge was unaware that all the dresses were made using the same pattern 🙂 You can see all the dresses in this post.
Some chose to upcycle.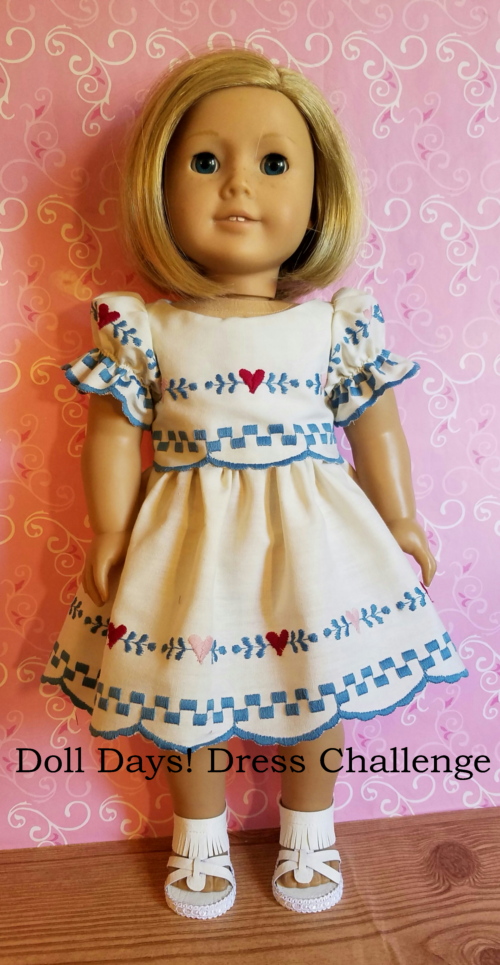 And/or changed the sleeves and hems.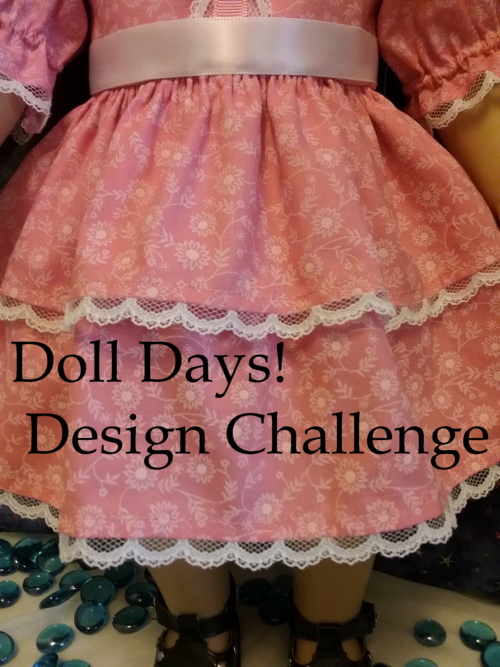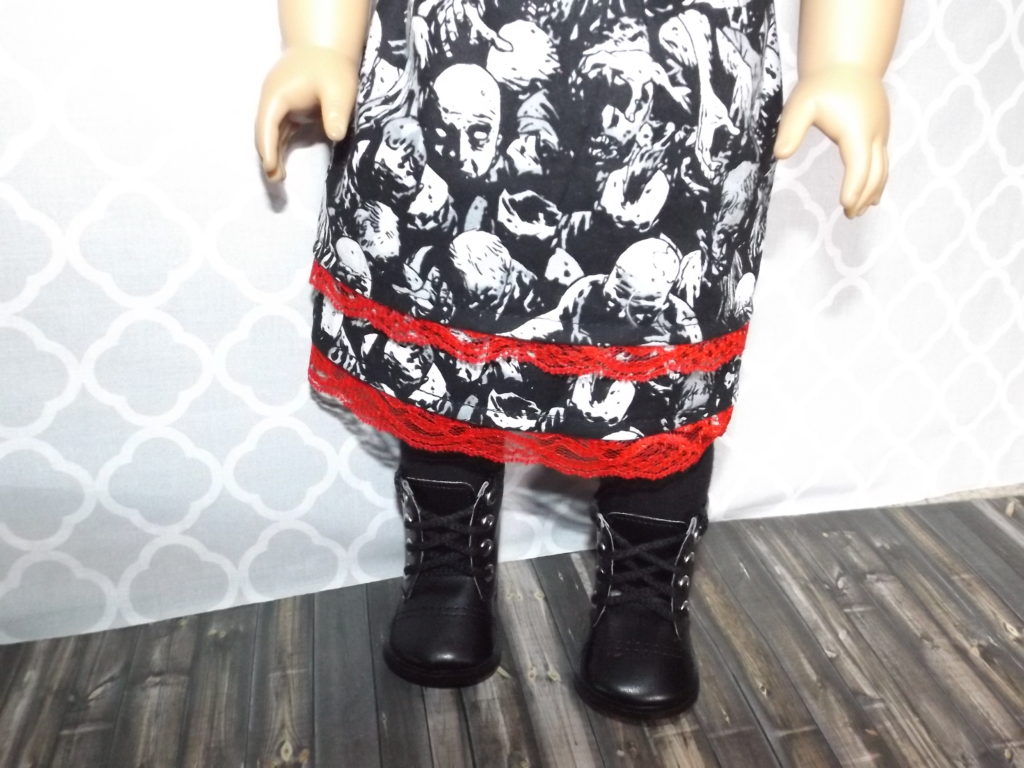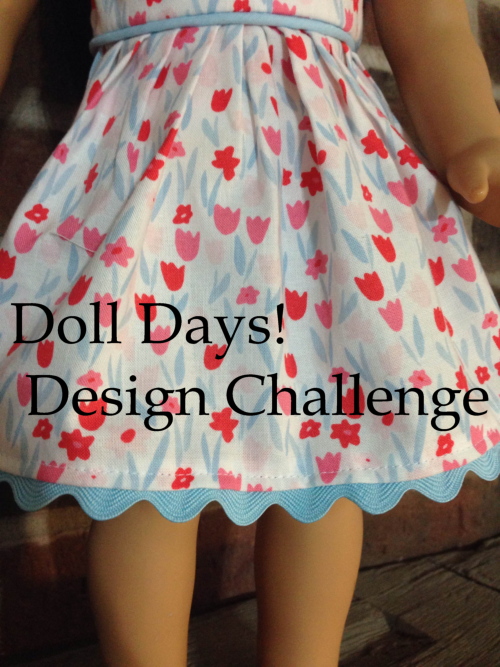 Many used trims to embellish.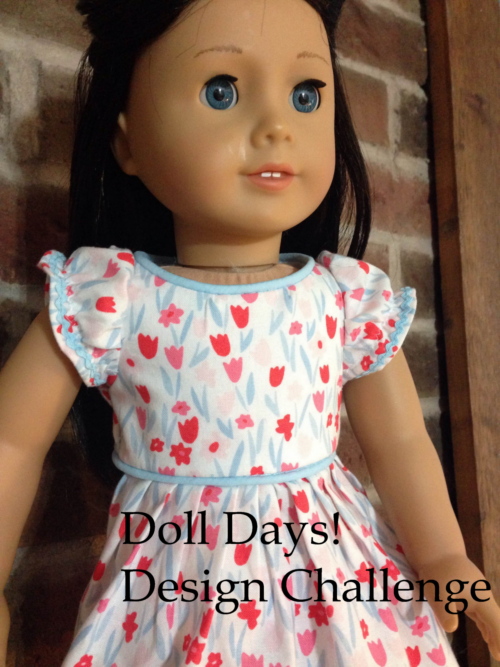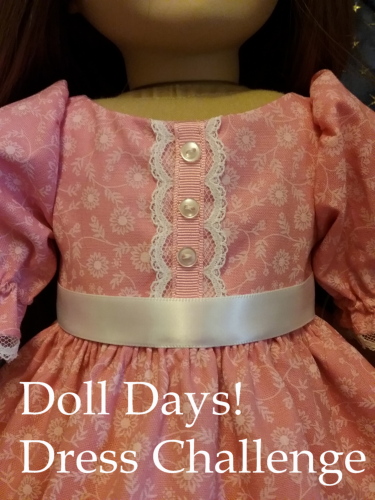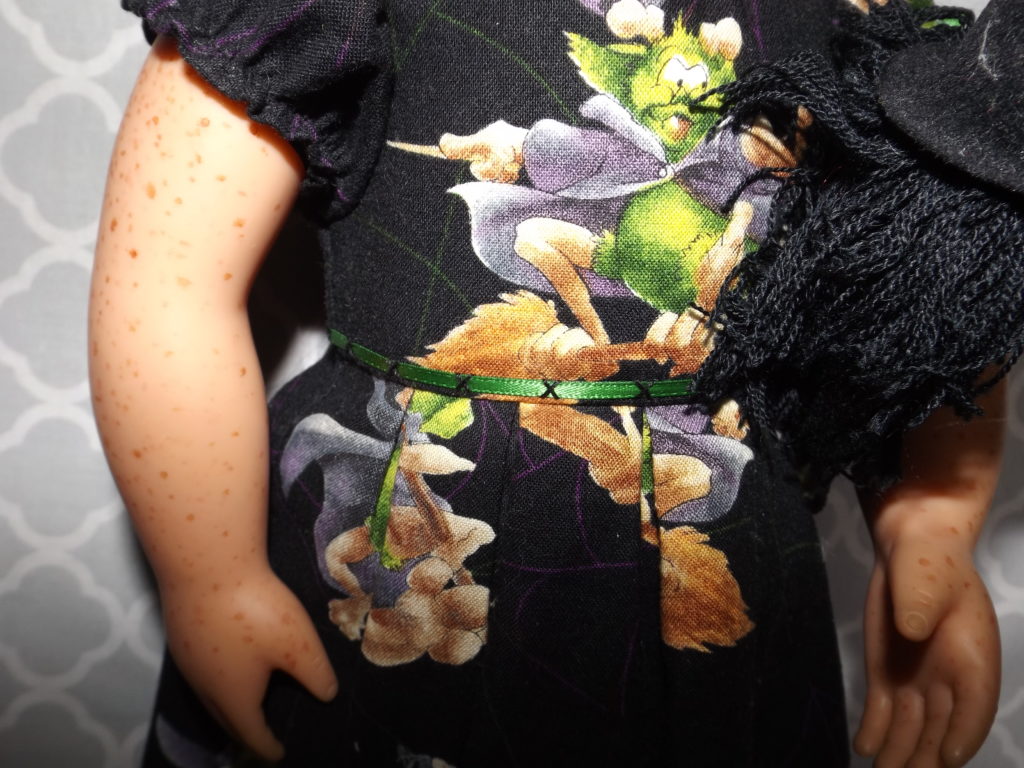 Or used fabric to make their design unique.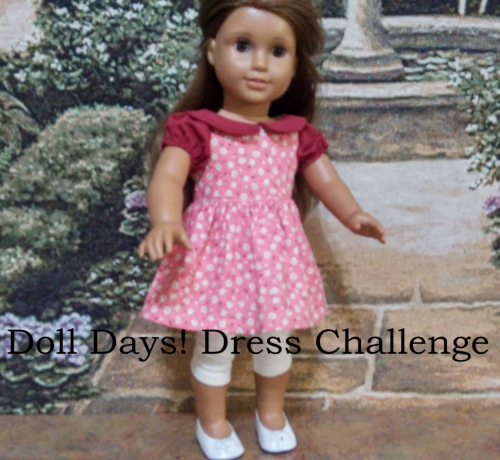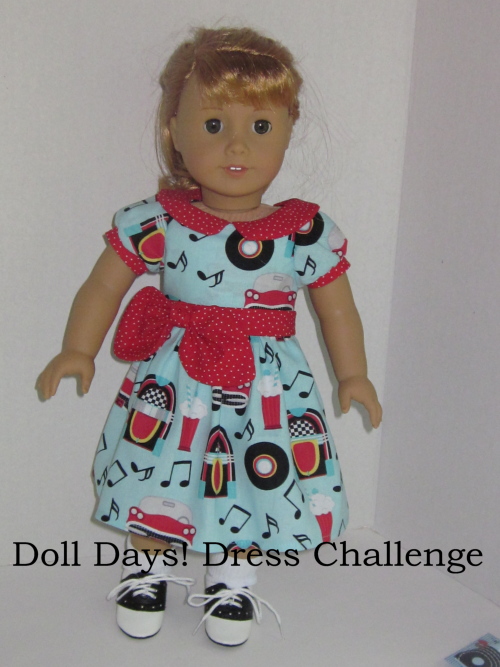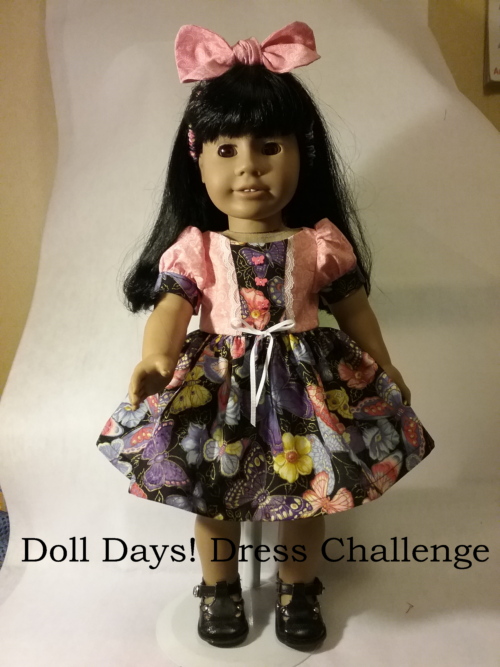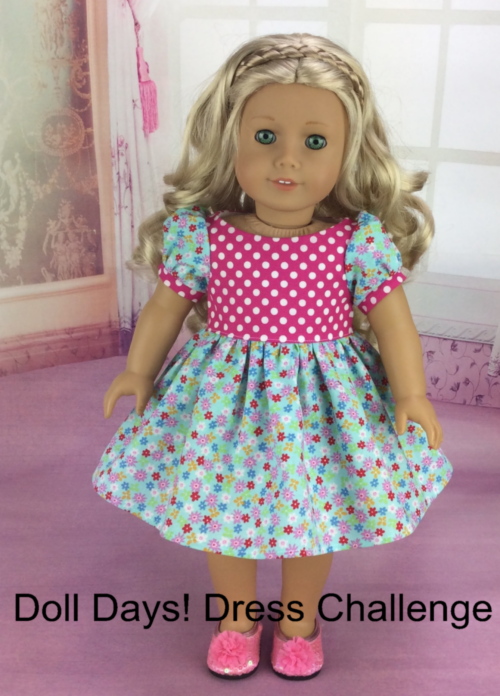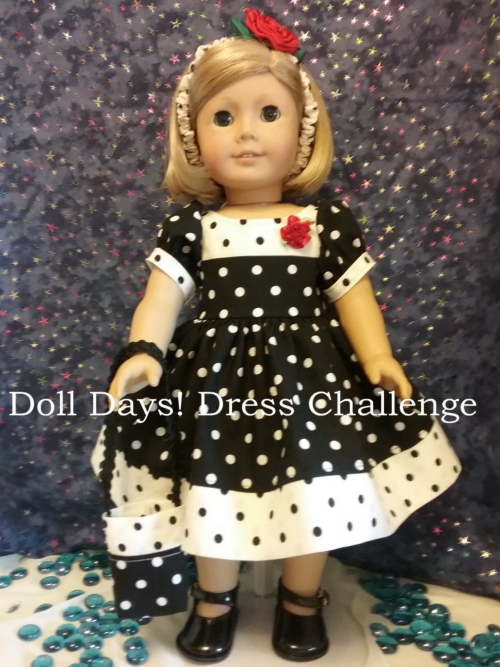 All were really amazing! The first place winner is Linda M. for her  pink dress with kerchief apron.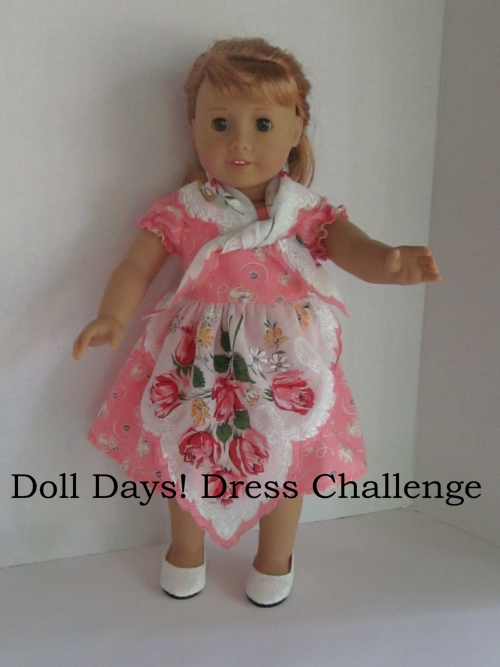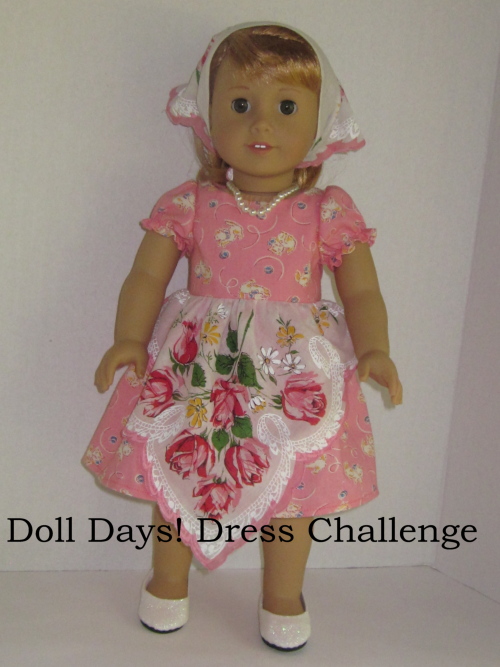 A very close runner-up is Mary Ann with her autumn color dress.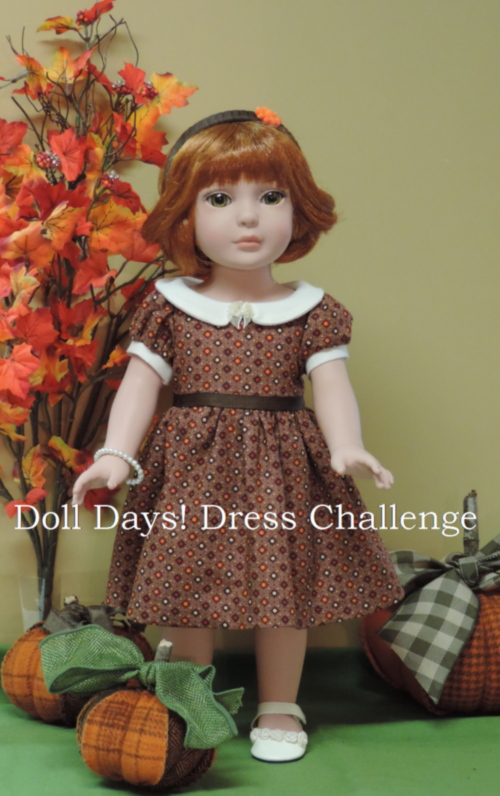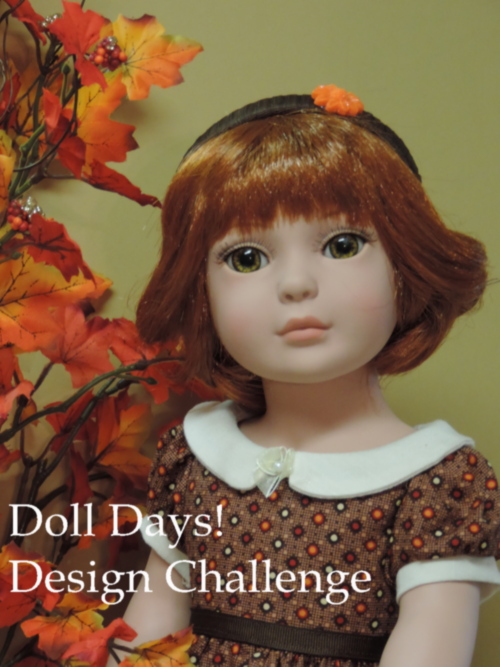 Congratulations to Linda and Mary Ann!
I hope the challenge was fun for everyone. I hope to host another design challenge again in a few weeks.
Save
Save
Save